Ford Mustang 302 BOSS 1970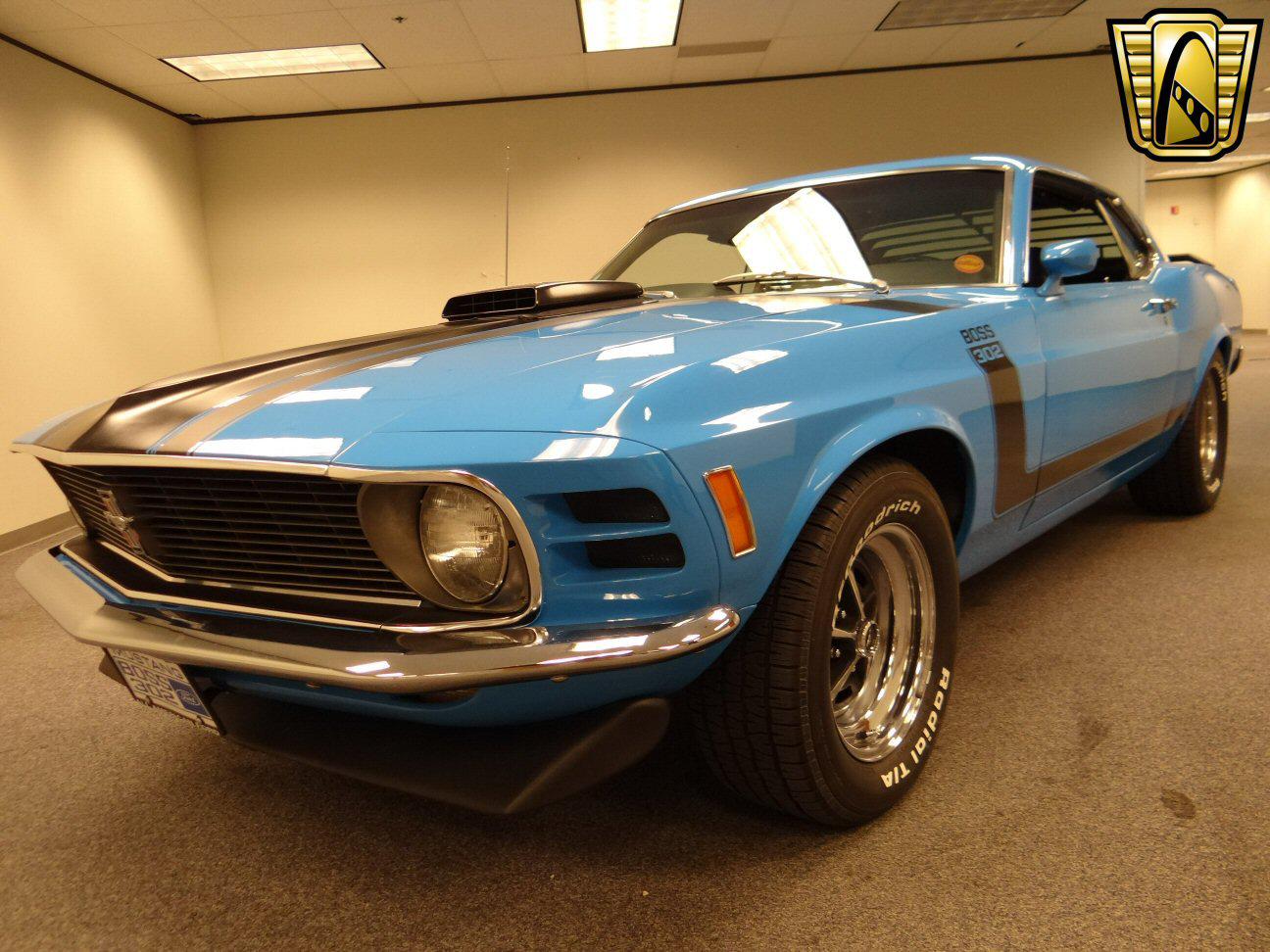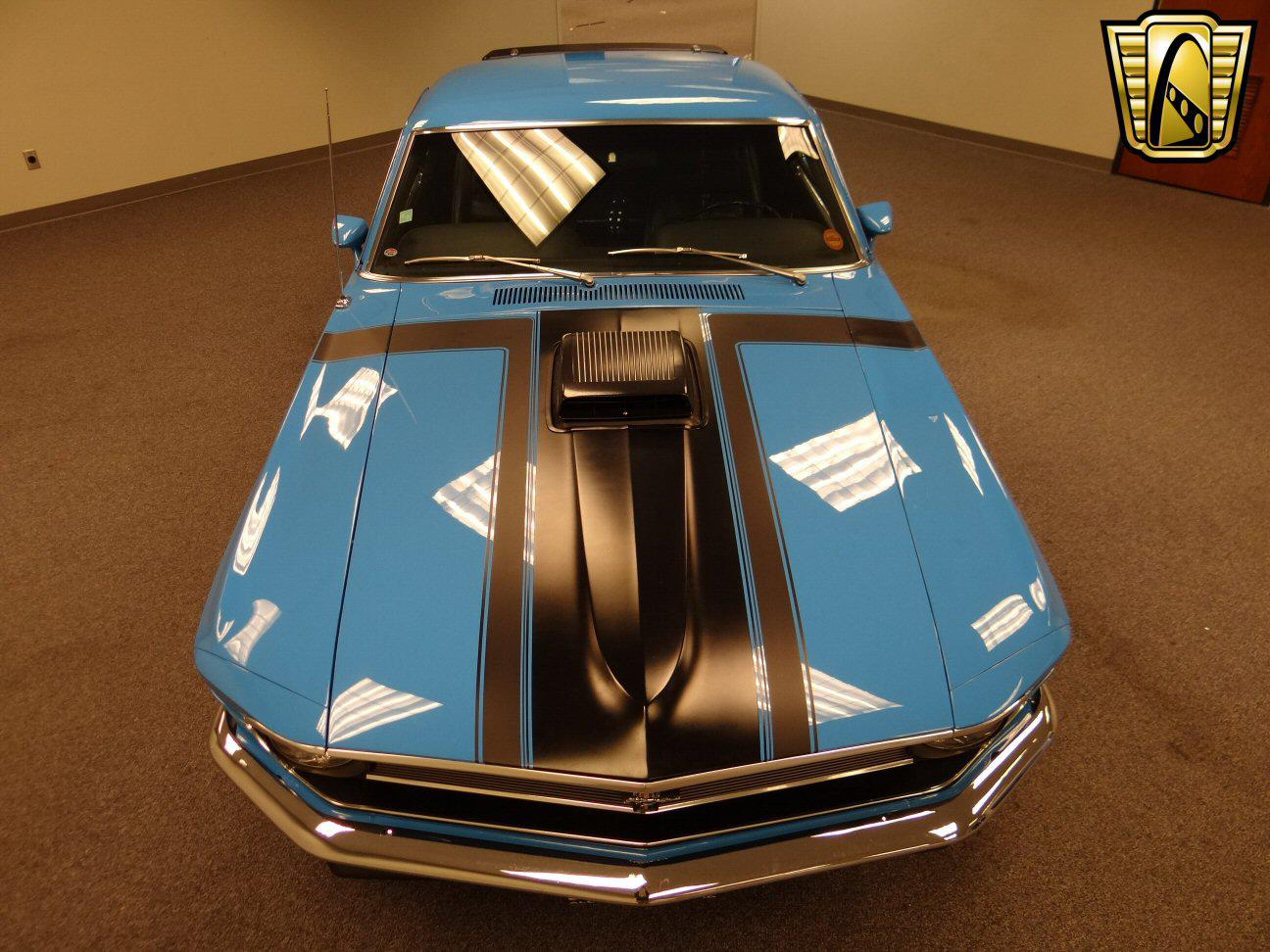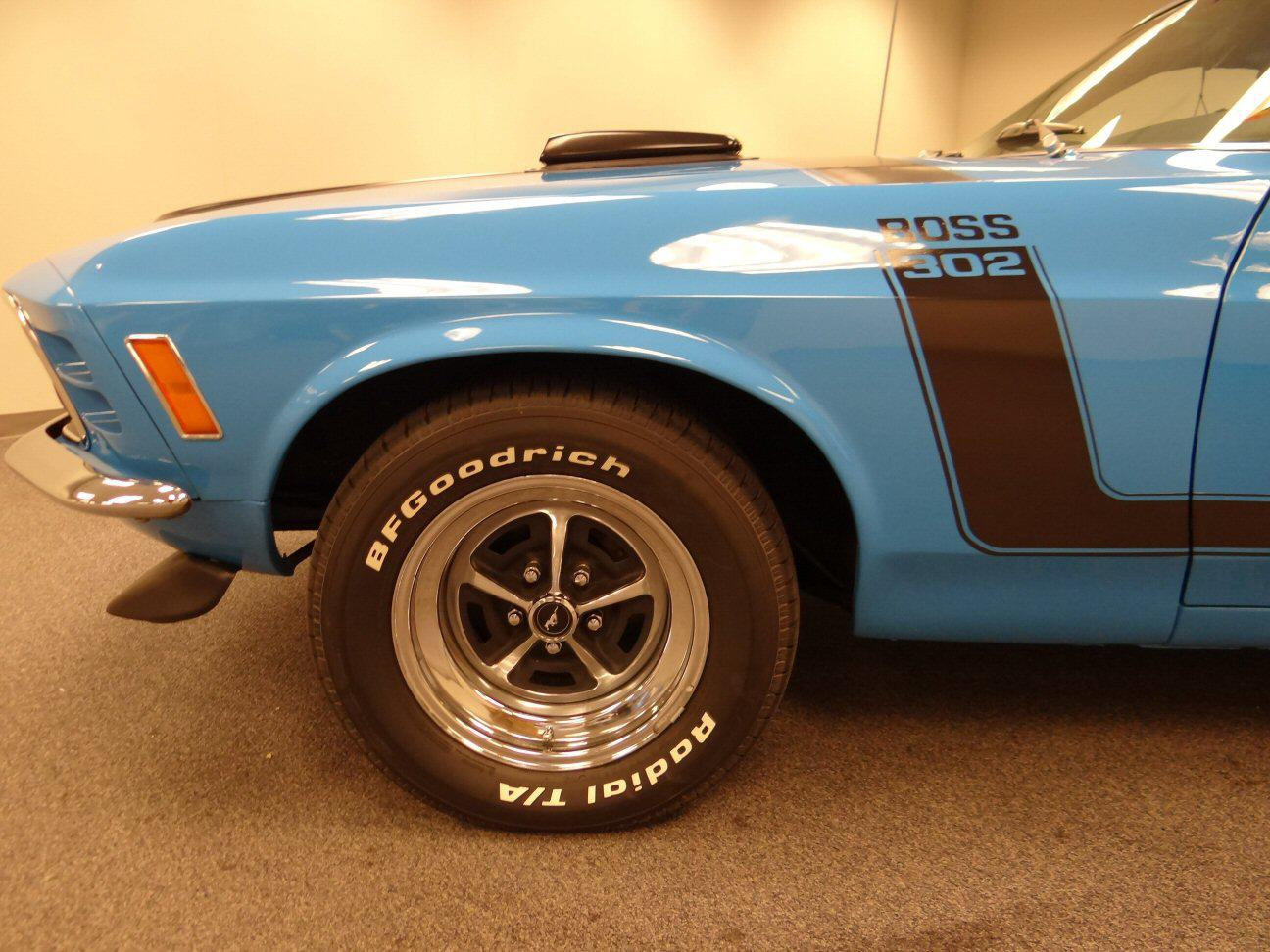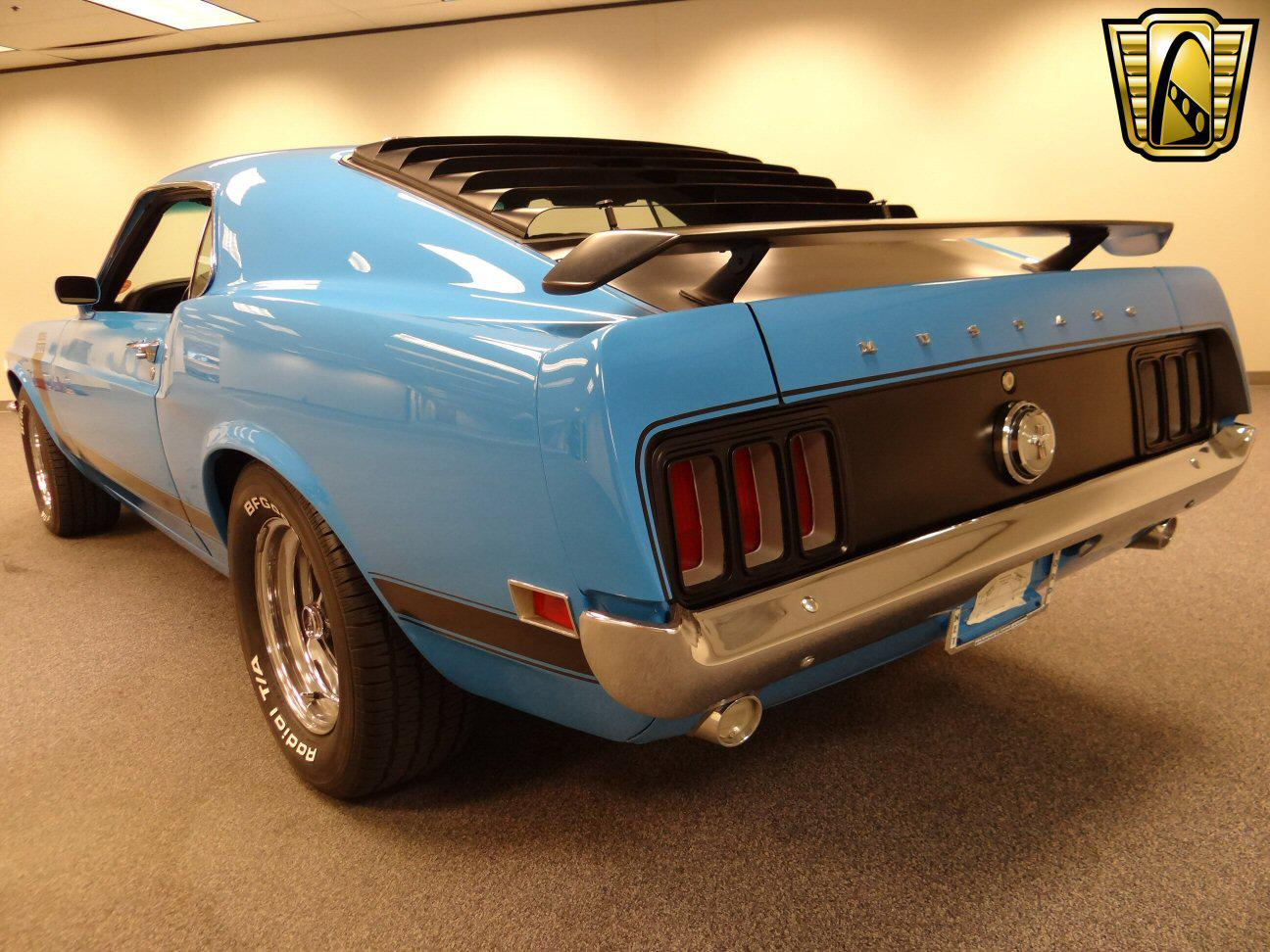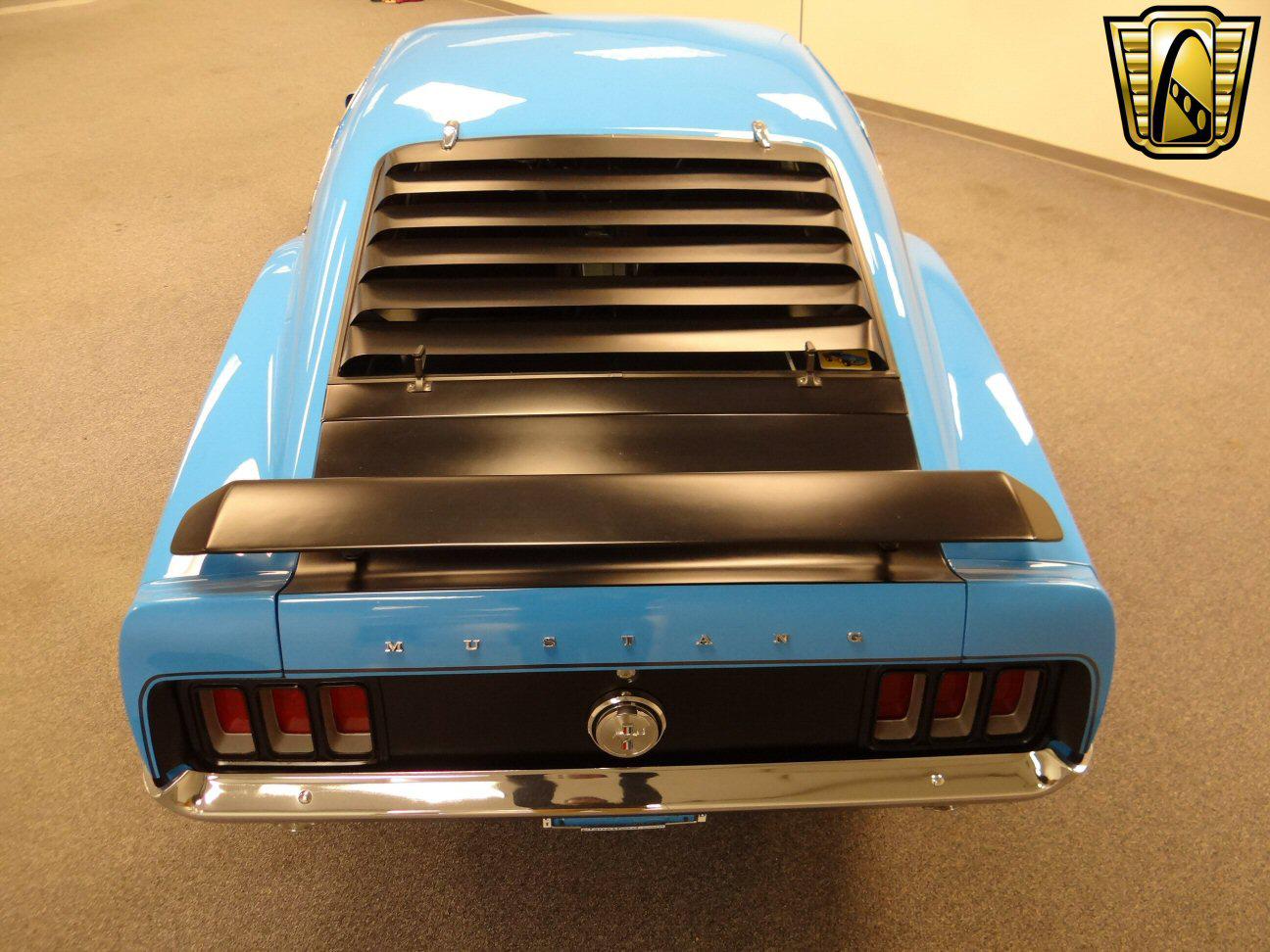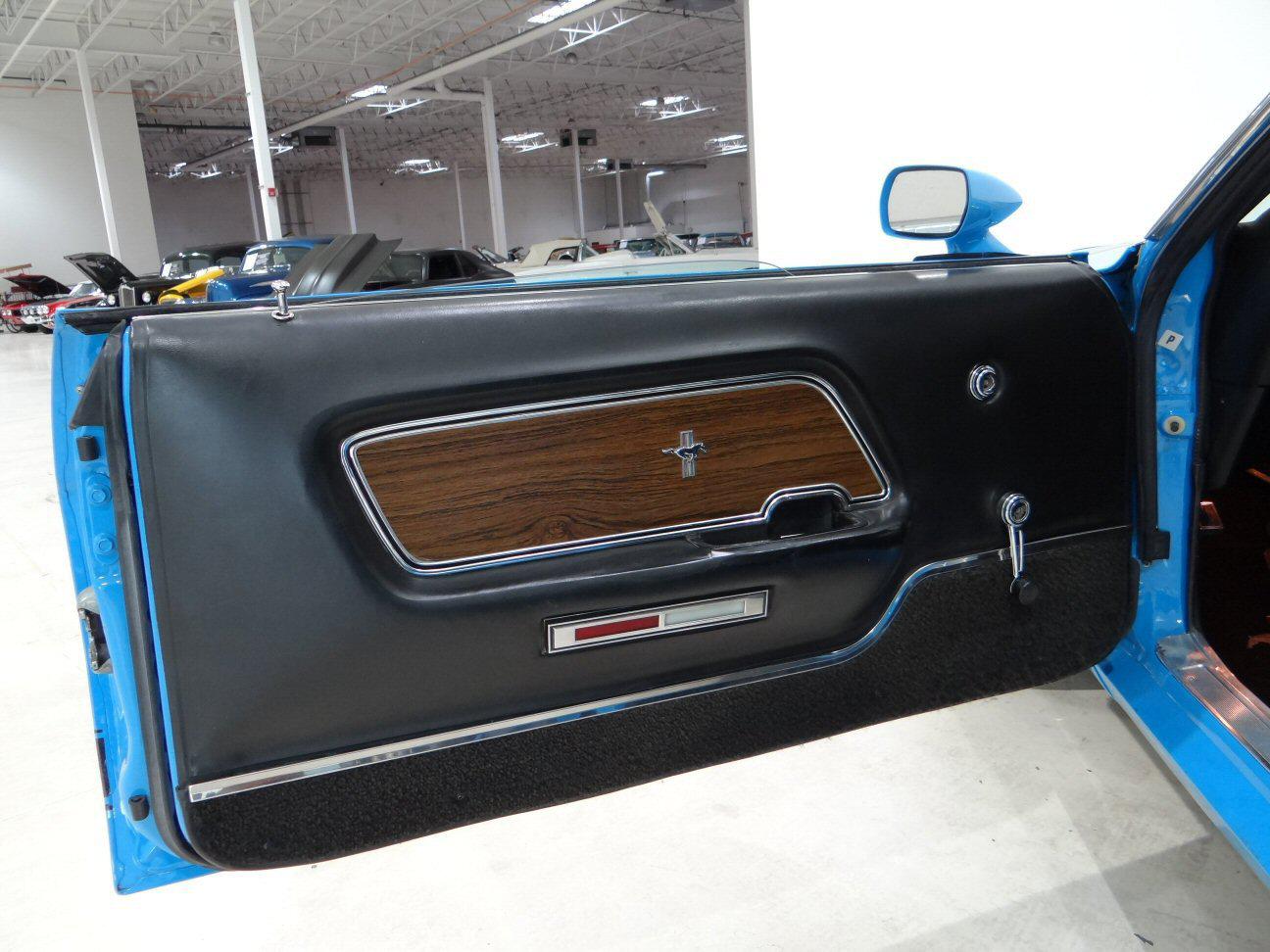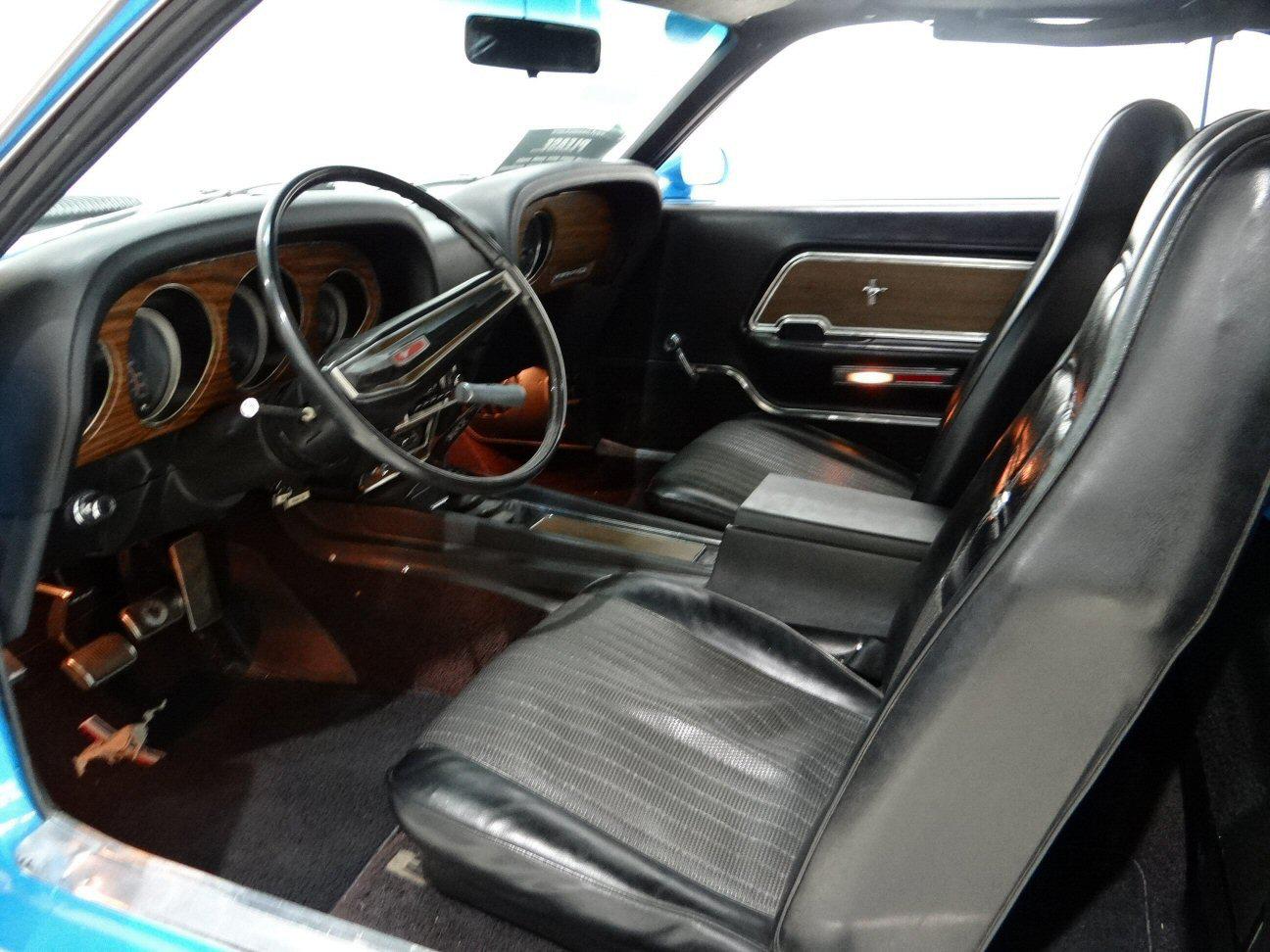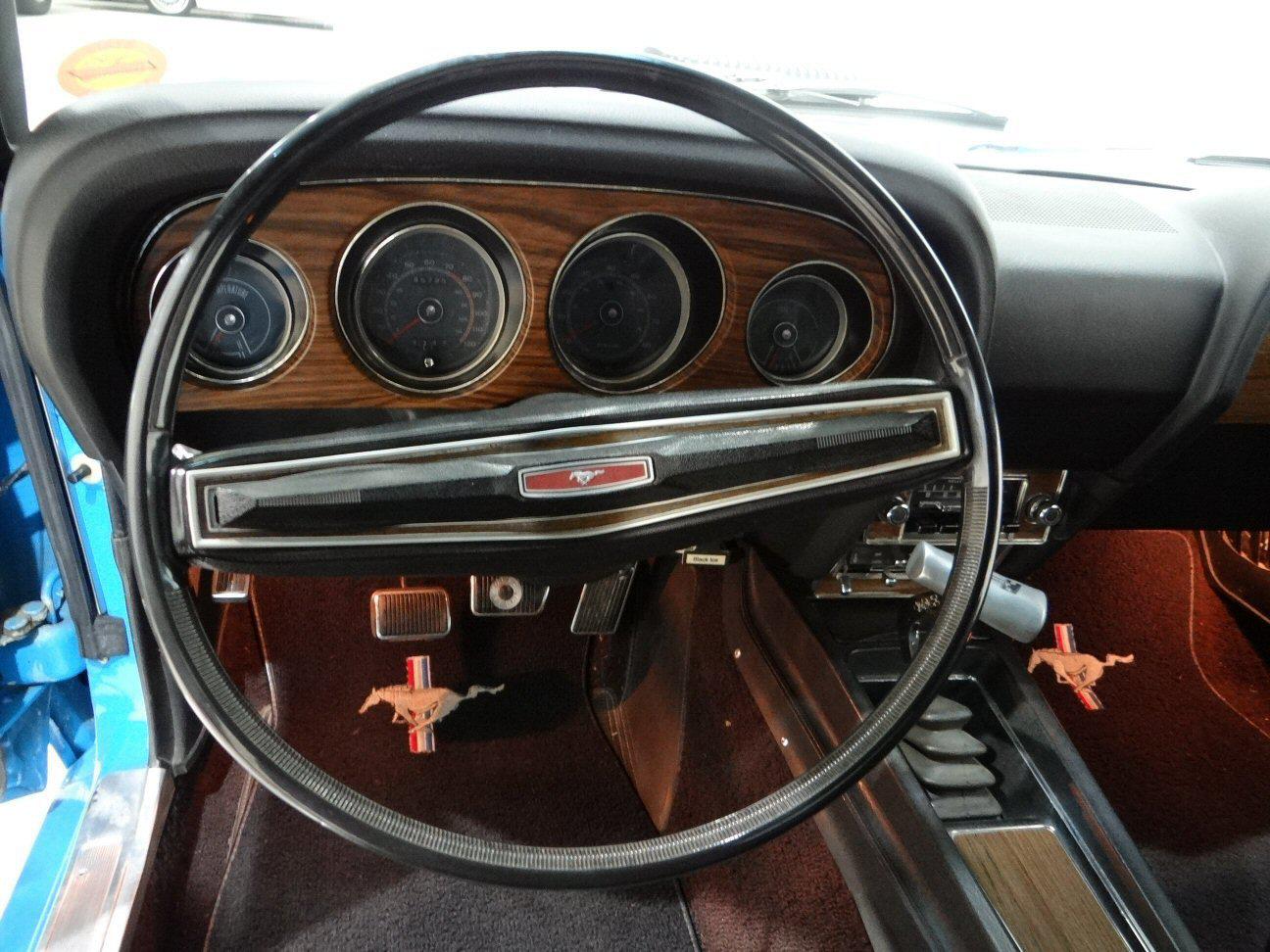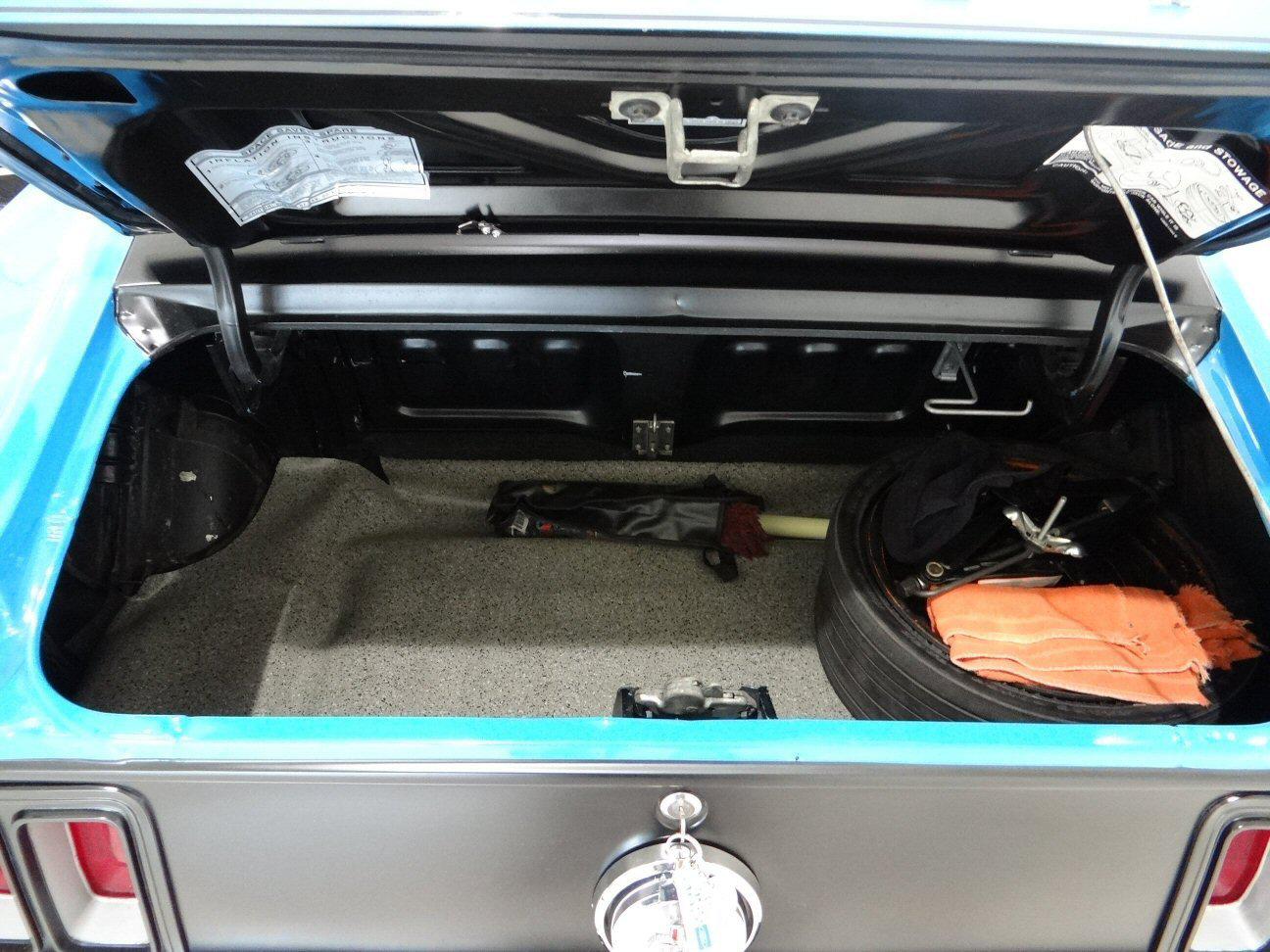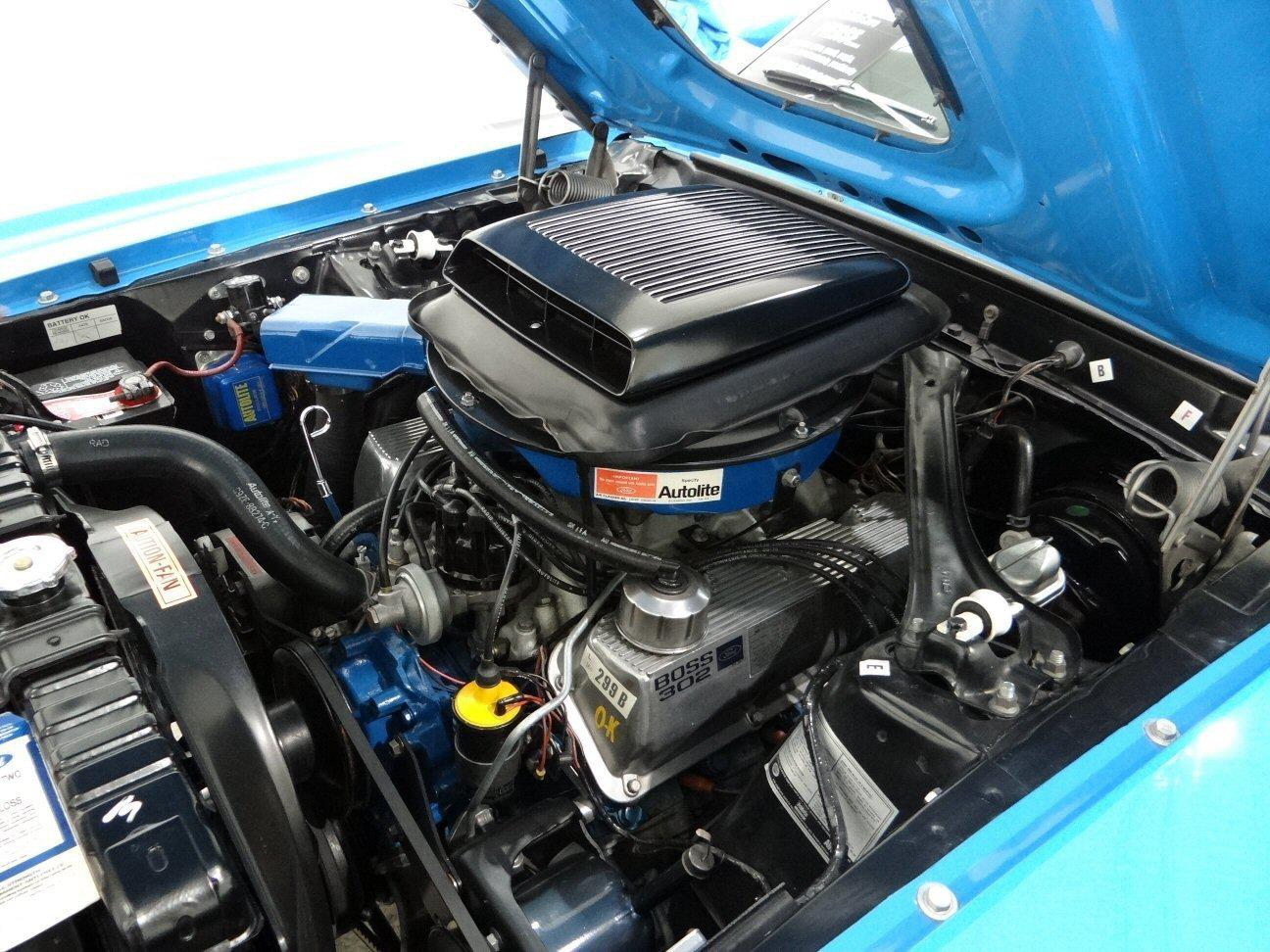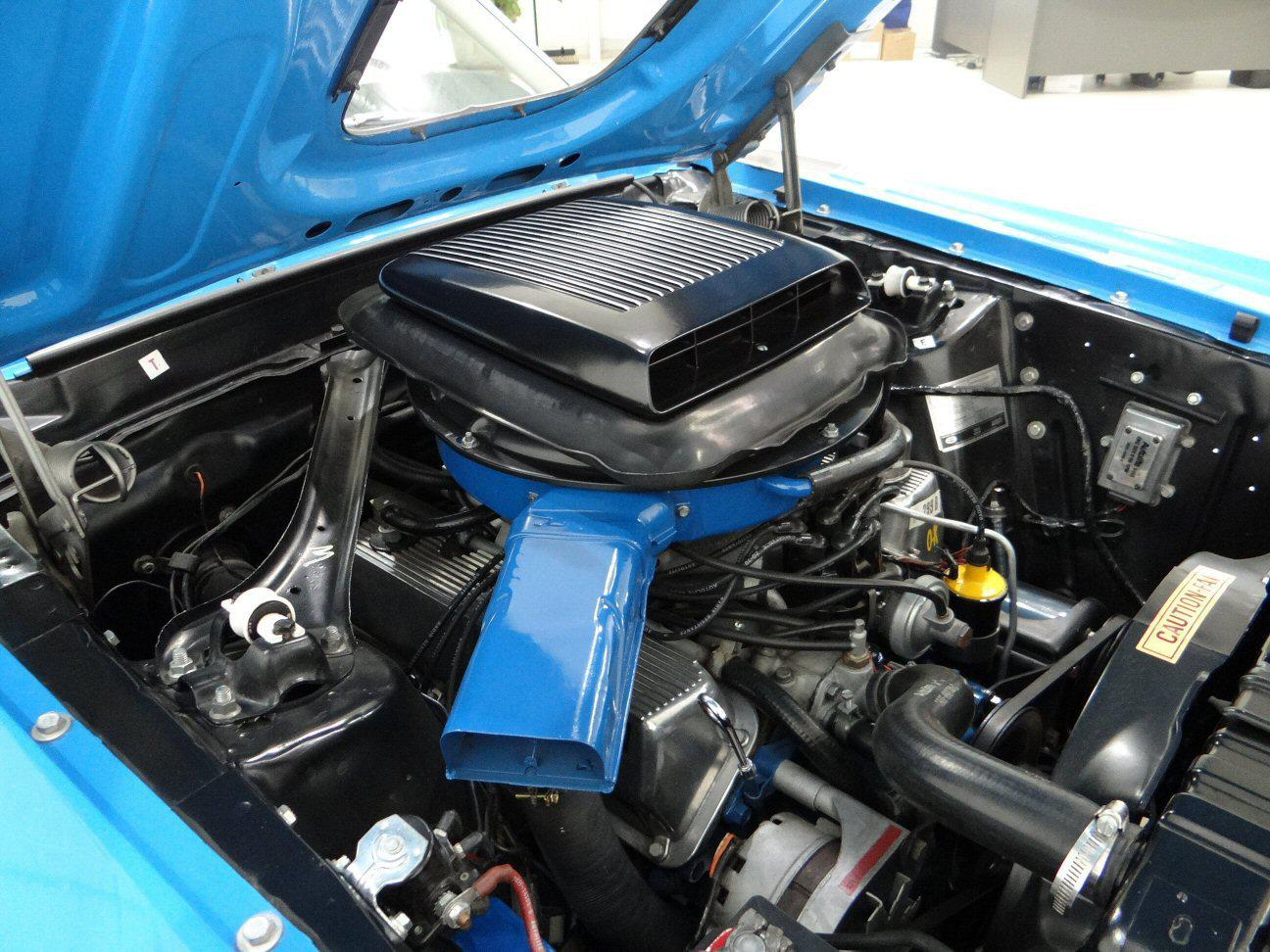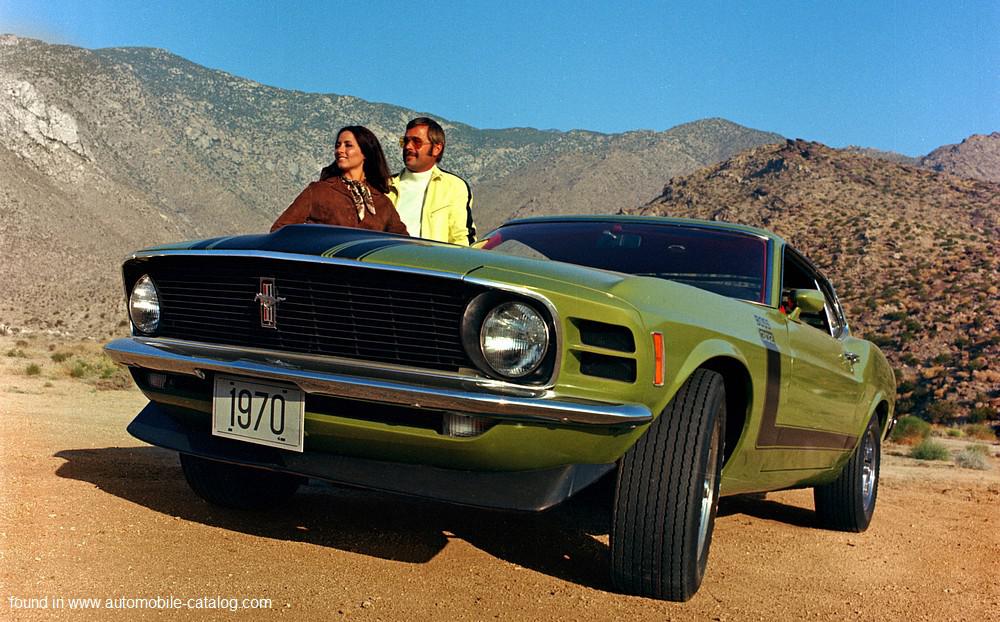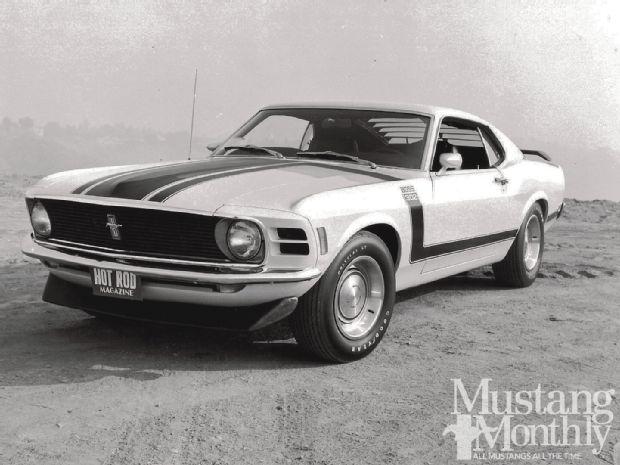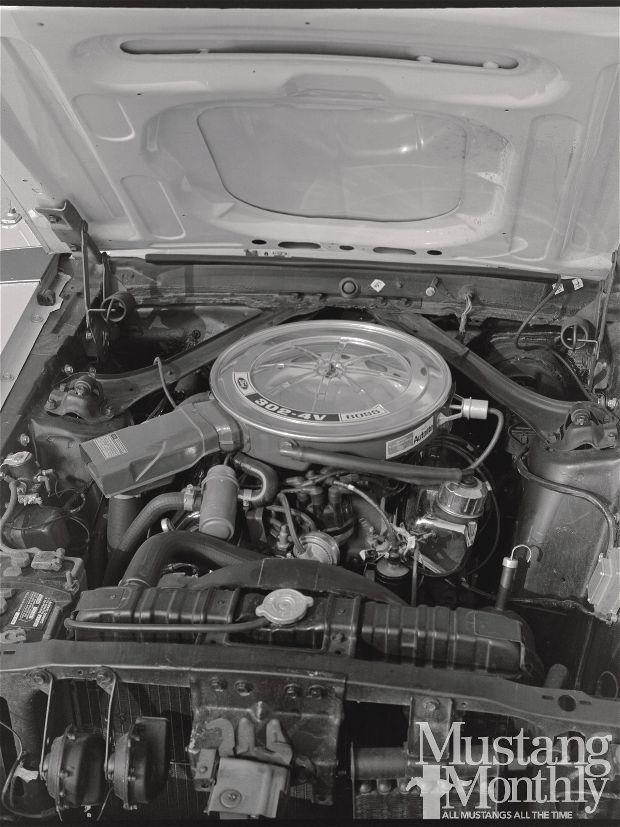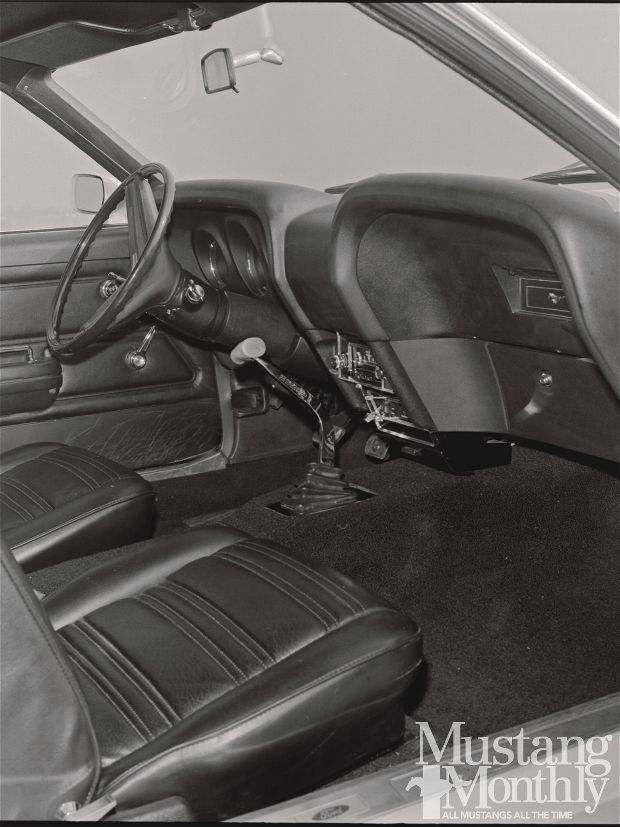 SPECYFIKACJE:
| | |
| --- | --- |
| Production/sales | September 1969 - September 1970 |
| Modelyears: | 1970 |
| Country of origin: | USA |
| Make: | Ford (USA) |
| Model: | Mustang 1st generation |
| | 1964-1973 |
| Submodel: | Mustang Boss |
| | 1969-1971 |
| Optional equipment: | |
| EEC segmentation: | S (sport cars) |
| Subsegment: | SC2 (executive sport coupes) |
| Class: | sports car |
| Body style: | fastback coupe |
| Doors: | 2 |
| Traction: | RWD (rear-wheel drive) |
| Engine manufacturer: | Ford Windsor V-8 302 (5.0-Liter) |
| Engine type: | spark-ignition 4-stroke |
| Fuel type: | petrol (gasoline) |
| Fuel system: | carburetor |
| Charge system: | naturally aspirated |
| Valves per cylinder: | 2 |
| Valves timing: | |
| Additional features: | Holley 780CFM 4-barrel |
| Cylinders alignment: | 1.05.2008 |
| Displacement: | 4942 cm3 / 301.6 cui |
| Bore: | 101.6 mm / 4 in |
| Stroke: | 76.2 mm / 3 in |
| Compression ratio: | 10.5 : 1 |
| Power net: | |
| Torque: | |
| Power gross: | 216 kW / 294 PS / 290 hp (SAE gross) |
| | / 5800 |
| Torque gross: | 393 Nm / 290 ft-lb |
| | / 4300 |
| Redline rpm: | |
| Car power to weight ratio net: | 111 watt/kg / 50 watt/lb (estimated by a-c) |
| Car weight to power ratio net: | 9 kg/kW / 6.6 kg/PS / 14.8 lbs/hp |
| | |
| --- | --- |
| 60-100 km/h on IVth gear (sec) | |
| (or top gear if total number of gears <4): | 8.1 |
| 80-120 km/h on IVth gear (sec) | |
| (or top gear if total number of gears <4): | 8 |
| 80-120 km/h on Vth gear (sec): | |
| 80-120 km/h on VIth gear (sec): | |
| | |
| --- | --- |
| 60-100 km/h through gears (sec): | 3.5 |
| 80-120 km/h through gears (sec): | 4.6 |
| 100-180 km/h through gears (sec): | 19.2 |
| | |
| --- | --- |
| Fuel consumption | in road conditions based on typical European traffic |
| | extra-urban / city / highway / average combined: |
| l/100km: | 13.8-17.6 / 21.3-27.3 / 17-21.7 / 18.9 |
| mpg (imp.): | 16.1-20.5 / 10.4-13.2 / 13-16.6 / 15 |
| mpg (U.S.): | 13.4-17 / 8.6-11 / 10.8-13.8 / 12.5 |
| km/l: | 5.7-7.3 / 3.7-4.7 / 4.6-5.9 / 5.3 |
| | |
| --- | --- |
| Driving range | (km / miles on tank) |
| | |
| extra-urban: | 430-550 km / 270-340 miles |
| city: | 280-355 km / 175-220 miles |
| highway: | 350-445 km / 215-275 miles |
| average combined: | 403 km / 250 miles |
Z Amerykańskiej prasy branżowej z lat 70-tych:
ENGINES
At first glance, many might assume that little had changed under the hood since its 1969 introduction. Truthfully, they're right--to some small degree. Skipping the oft-conveyed build history, the 1970 302 block still featured a 4- x 3-inch bore and stroke, solid lifters and a Holley four-barrel, and it still banged out 290hp and 290-lbs.ft. of torque. There were a few subtle differences, the first of which was a diameter reduction of the intake valve, from 2.23 to 2.19 inches. On the surface, it had little effect on the power output; however, it increased low-end torque (in theory) for slightly quicker initial acceleration. Another de-viation from 1969 was the slight increase in compression, to 10.60:1. More noticeable was the water pump alteration: The outlet was moved to the driver's side, necessitating a change to the plumbing and radiator. Internally, the pump had a ceramic-faced impeller seal, and used 3/4-inch ball bearings to increase durability. Other engine changes included a new vibration damper, an updated pulley system, new accessory brackets, and a location change of the alternator and Thermactor emission pump.
New-for-1970 items were few, the two standouts being finned aluminum rocker arm covers (except for a few Metuchen-built units that received 1969-style covers) and a shaker scoop that was a $65 option versus a chromed air cleaner cover. And if you were thinking that there might have been an available block option, you're out of luck--a Boss 302 is exactly that.
If the Boss 302 you're considering features an oil cooler mounted in front of the radiator, don't be alarmed. In most cases, when the final drive ratio was 3.91:1 or 4.30:1, this unit was installed. Bear in mind that it was not part of a Drag Pack option, which was never offered on the Boss 302. Also, thrashing one of these pony icons should not be a major concern if it's been maintained. If the engine is tired, parts are plentiful, and performance enhancers are just as easy to obtain, even down at the corner parts store.
TRANSMISSIONS
Ford never inserted an automatic as either standard or optional equipment, which is heaven for those who prefer a four-on-the-floor near the right hand. Buyers had the choice of a wide-ratio or close-ratio Toploader four-speed, easily identified by code: Wide-ratio was code 5 and close-ratio was code 6. Each is topped with a Hurst T-handle shifter. At one time, it was insinuated that only a single type of trans was available at any given time, but that rumor has long since been disproved.
Overall, you should not be too concerned over either four-speed Toploader's ability to handle punishment. Simply put, they were the basis for today's NASCAR Jerico transmissions. As is the case with the engine, specialists--such as David Kee of Toploader Transmissions in San Antonio, Texas--can rebuild the unit, or you can try it at home; a master rebuild kit costs $140.
CHASSIS
Thanks in part to the on-track Trans-Am efforts, the Mustang's 108-inch wheelbase chassis was slightly upgraded for 1970. Continuing with the longstanding practice of building the pony via unit-body construction, the "competition suspension" was standard equipment. It consisted of an independent front, with tube shocks, coil springs rated at 320-lbs.in. and an anti-roll bar measuring .85-inch. Rear leaf springs and staggered tube shocks out back handled the rear load, enhanced by the addition of an anti-roll bar that was not part of the 1969 package. This new bar was tucked in between the fuel tank and rear axle housing, making it hard to see.
Also part of the standard package was a quick-ratio steering box with a 16:1 gear. The only catch is that the factory didn't provide the Boss with power steering unless a buyer checked off the $95 option. These components, unless thoroughly abused during a few misguided nights on "rough" back roads by the previous owner, should not require anything more than the usual maintenance. The exception here would be the shocks, or, in the worst case, the rear leaf springs, if the car had been a daily driver.
DIFFERENTIAL
The legendary durability built into Ford's 9-inch rear has been recounted in mind-numbing detail for seemingly 30 years. Standard equipment in every Boss 302, the base configuration contained a 3.50:1 final drive ratio, with an available 3.91 and 4.30:1 gear waiting to be checked off on the option sheet. Traction-Lok, Ford's official name for its limited-slip differential, was a viable option, which could have contained the same aforementioned final drive ratios. Naturally, this variant of the rear differential is more desirable among collectors. By the way, the axles used with either style rear are of the stronger, 31-spline type.
As is often the case with a strong and desirable system, there are plenty of parts available to rebuild the 9-inch diff. A quick search through Mustangs Unlimited's Web site revealed Richmond gear sets ranging from a 3.50:1 ratio to a 4.56:1, with prices ranging from $190 to $360.
BRAKES
Those who enjoy putting power to pavement tend to cringe when it comes to stopping; however, you can rest easy knowing that assembly line employees installed power front vented discs. They were certainly enough to stop the 3,200-odd pounds of muscle, as evidenced by Motor Trend's road test (April 1970) of a Boss 302 that brought the beast from 60 mph to zero in 112 feet--shorter than a same year AMX. Original or OEM-style replacements measure in at 11.3 inches in diameter. Cast-iron drums at the opposite end--an industry standard--measure 10 inches in diameter and 2 inches deep.
It goes without saying that the system as a whole is easily replaceable: Front pads are as little as $27, and fresh drums cost $60, while a master cylinder is $70. Still, some prefer four discs versus two, which is where the aftermarket comes in handy. We quickly found a two-piston caliper rear brake conversion from Stainless Steel Brakes Corp. for $1,120.
INTERIOR
When it came to the 1970 models, many considered the removal of the outer headlamps an improvement. Faux vents, often referred to as "shark-like," accentuated the racy front end. Vastly different from the previous incarnation, angular, reflective black stripes jetted out from the hood stripes at the aft edge, ran down the front fenders behind the front wheels, and leveled out below the beltline. Only the "Boss 302" decals and the rear wheel opening interrupted the side stripes. Out back, the rear panel received a matte black finish to match the center hood stripe. The decklid also received the same matte finish. No-charge items included the color-keyed racing mirrors and functional front spoiler. Exterior extras included the rear fiberglass spoiler, Sport Slats and a Shaker hood scoop finished in matte black.
If the car in question has been subjected to decades of daily driving and winter commutes, tin worms can be feasting, but don't panic. Those who specialize in Ford parts--including Larry's Thunderbird & Mustang Parts--offer full fenders for $215; a full quarter costs $400, and a left side floor pan costs $65. Patch panels are significantly cheaper.
The black interior color was standard, featuring vinyl-clad, high-back bucket seats and muscular instrument gauges, with the exception of the tach and trip odometer, offered as options. So, too, was the full-length console. More than one color was available, and in some cases, you might be able to find the rare combination of knitted vinyl seats with cloth inserts, acquired via the interior décor group, which also included woodgrain paneling on the dash and door panels and inset into the two-spoke steering wheel. Also, Ford continued to utilize a manual choke, operated by a simple knob mounted to the underside of the dash to the right of the steering column.
WYKRESY:
Moc – Moment obrotowy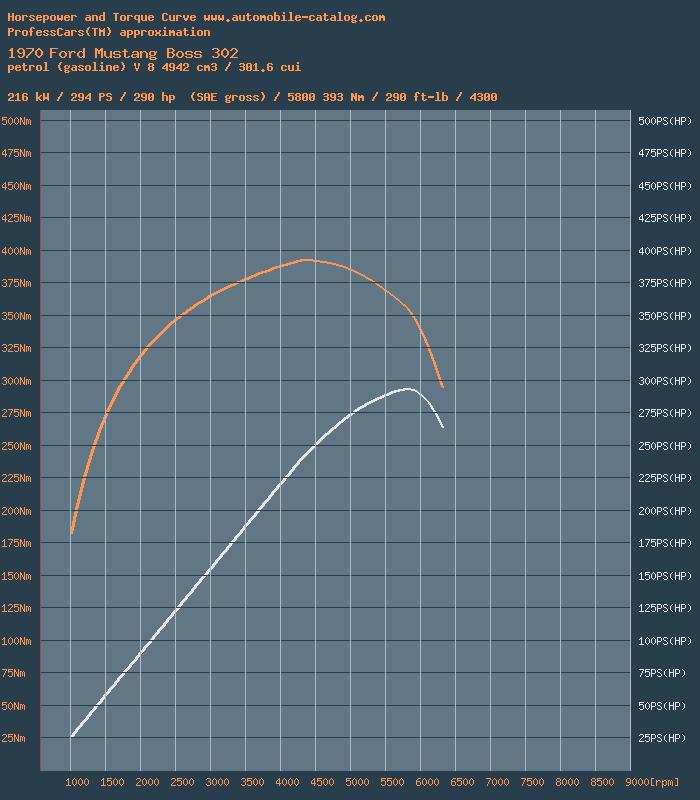 Przyśpieszenie: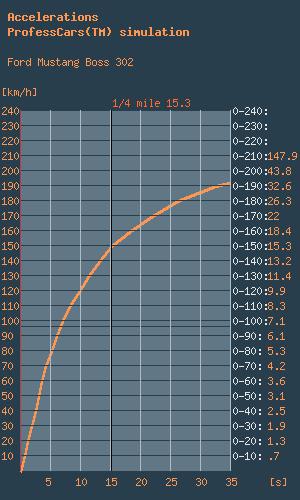 FOLDERY: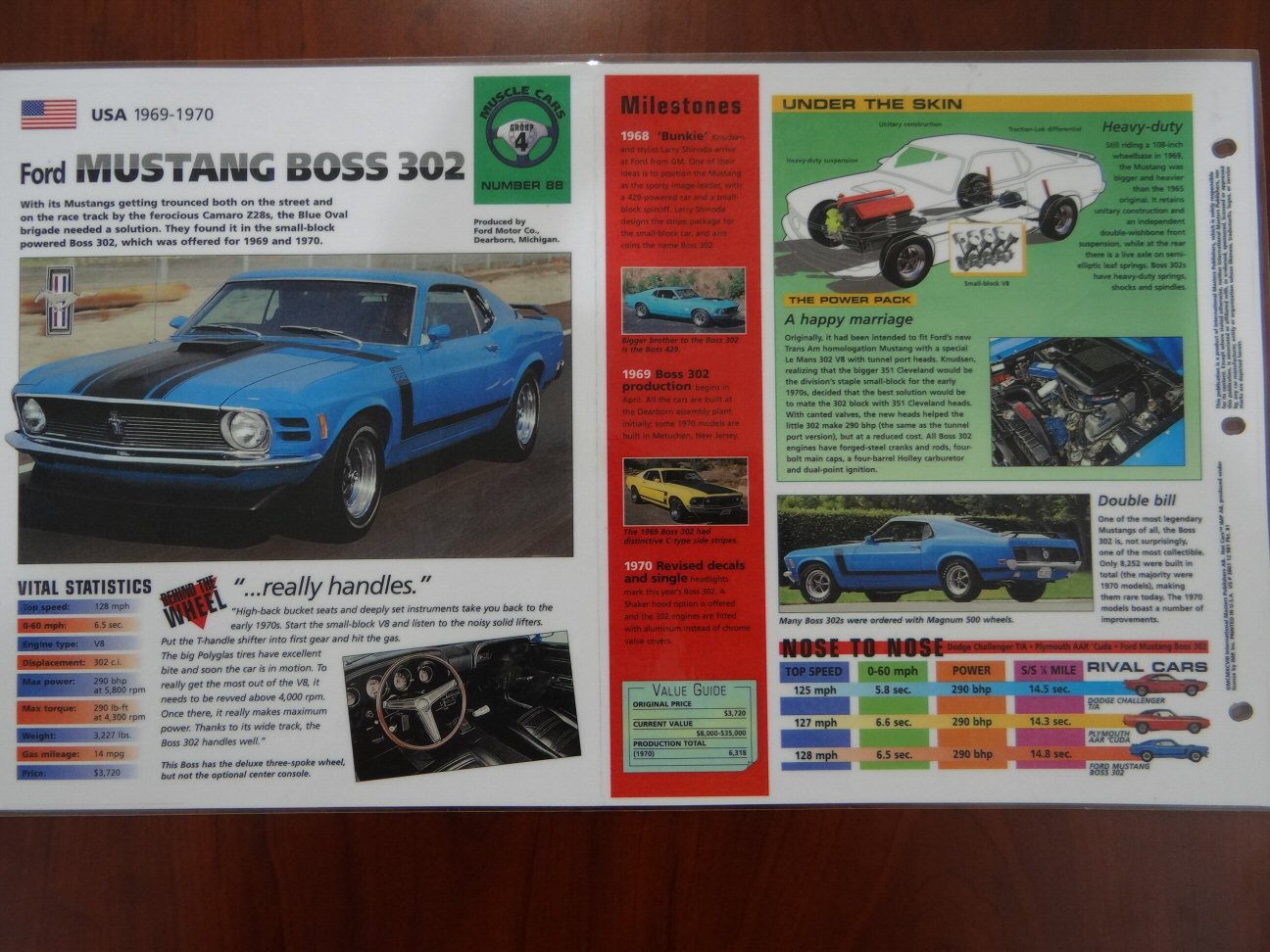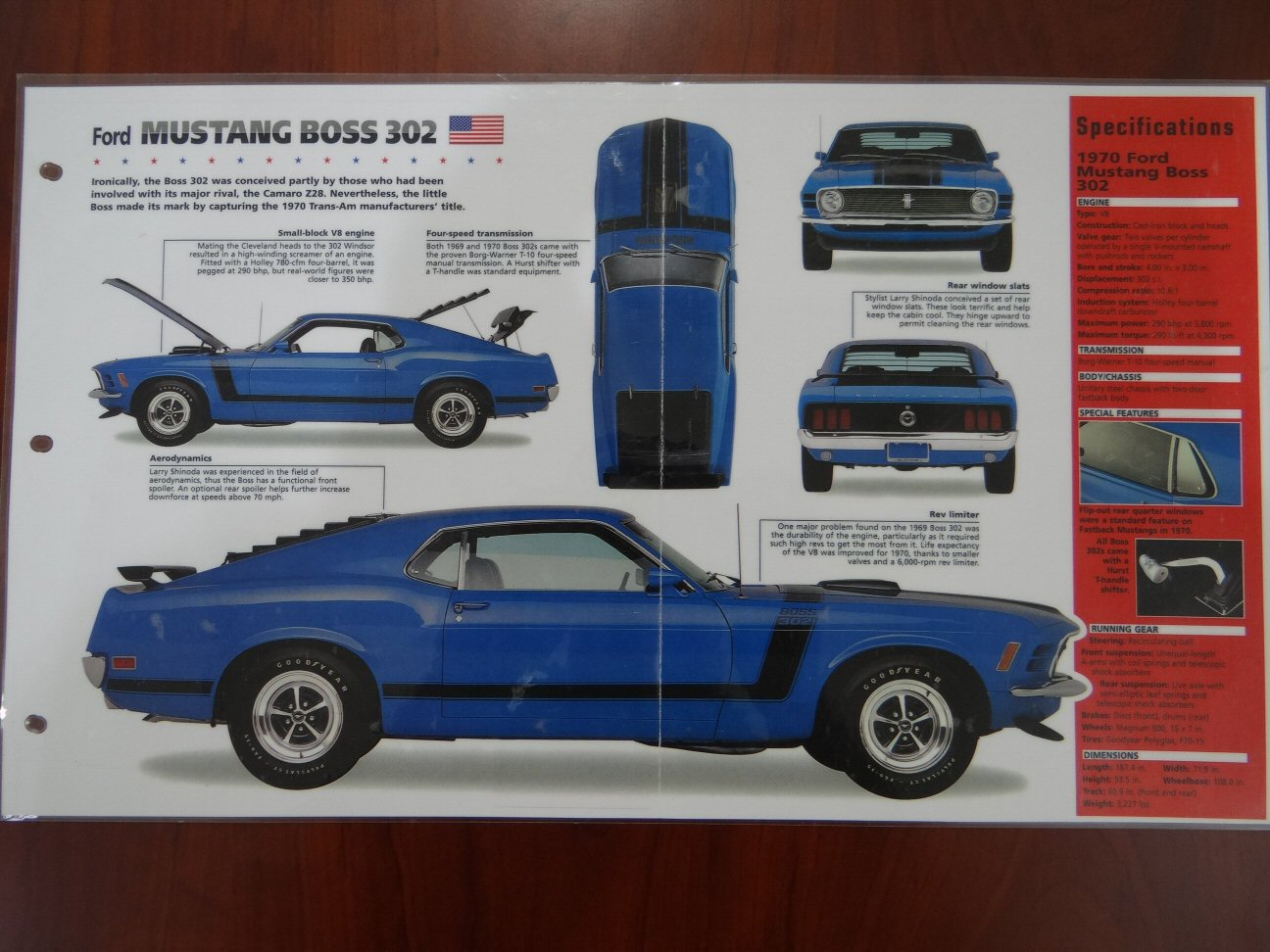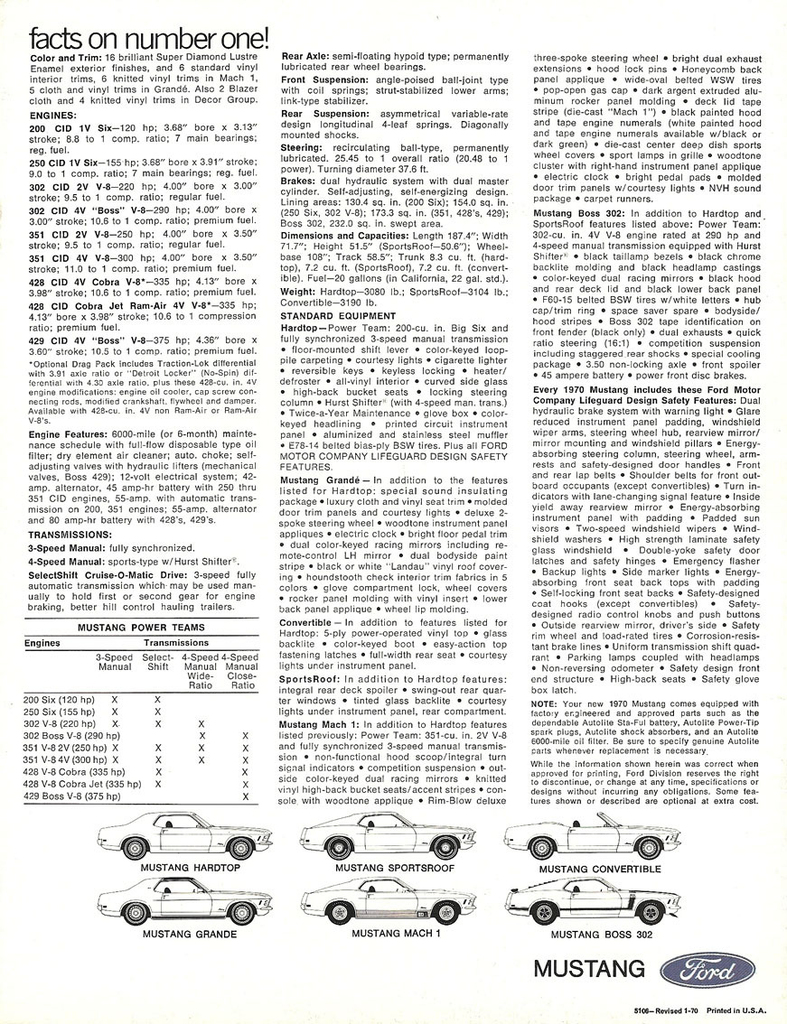 FILMY: